With only days to go until the FIFA World Cup 2018 kicks off, we take a look at the best-ranked nations on the planet, and how their 'keepers stack up.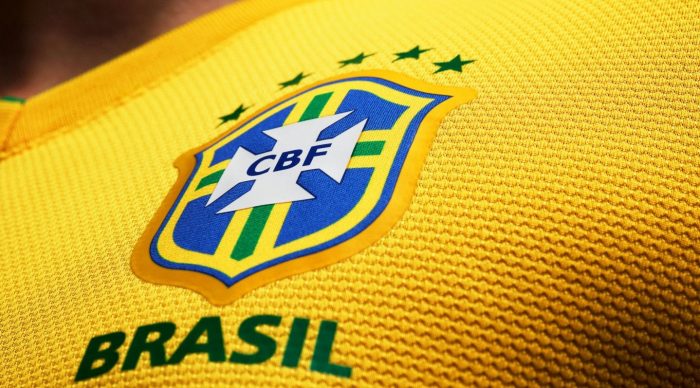 Brazil
FIFA Ranking: 2
The iconic samba-style winning ways of Brazil may have been forgotten in recent times, but you can never dismiss their chances of adding a sixth World Cup to their records. The last time they lifted the trophy (in 2002) they had three outstanding goalkeepers in their squad that included Marcos and Dida.
Ederson has won a League Cup, FA Cup and Premier League since joining Manchester City for a record fee in 2017, but does this make him an obvious choice for No.1? Neto and Becker may have something to say about that…
Ederson, Manchester City
Age: 24
Club appearances 2017/18: 44
International caps: 1
Glove choice: Nike GK Premier SGT RS PROMO
An agile, courageous, energetic, and physically imposing keeper, Ederson possesses physical strength, excellent reflexes and developed a reputation as a penalty saving specialist during his time with Benfica. However, he is mostly highly regarded for his outstanding distribution and skill with the ball at his feet: his control and confidence on the ball enables him to retain possession and quickly play the ball out from the back on the ground with his hands or either foot – even when put under pressure – deemed good enough for one of the best coaches in the world.
Alisson Becker, Roma
Age: 25
Club Appearances 2017/18: 46
International caps: 24
Glove choice: Nike GK Vapor Grip3 RS PROMO
Since joining Roma from Internacional in 2016, the Brazilian stopper has been instrumental this season – part of a squad that kept 12 clean sheets across league and European competition in 2017. Perhaps the biggest compliment came when Brazilian goalkeeping legend Claudio Taffarel, said that the 25-year-old is "technically better than Buffon" and has "the qualities to stay on top and become the best goalkeeper in the world, without a doubt".
Big, brave and commanding, Alisson's main traits are his excellent positioning, shot-stopping abilities and cat-like reflexes. He has been Brazil's first-choice goalkeeper for two-and-a-half years and got to wear the captain's armband in a friendly against Russia in March – all-but confirming his starting place at the World Cup.
Who do you think will start for Brazil???