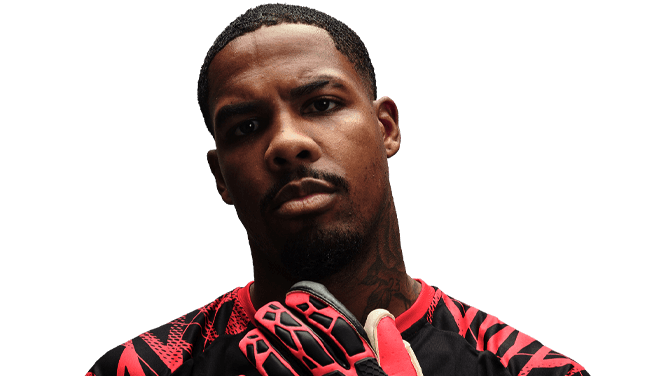 Most Clean Sheets in Europe's Top 5 Leagues – With the 2021/22 season officially over, we took a look at the goalkeepers in Europe's top 5 leagues who proved the hardest to beat!
10 – Edouard Mendy (14)
After another solid season with Chelsea, Edouard Mendy makes the top 10. His performances both on the domestic & international stage proved that he is still one of the best in world football.
Mendy's Gloves
9. Gerónimo Rulli (14)
Rulli played a key part in Villarreal's spectacular Champions League journey, which saw his side make the semi final of the competition. His performances in La Liga also helped his team to achieve European football for another year.
Rulli's Gloves
8. Rui Patrício (15)
Like Rulli, Patrício has also enjoyed his time in Europe this year, becoming the first goalkeeper to lift the Europa Conference League trophy. The Portuguese keeper proved to be a vital cog in Mourinho's side this season, and will no doubt be in his plans for the next.
Patrício's Gloves
7. Samir Handanovic (15)
At 37 years old, Handanovic is the oldest keeper to make the top 10. Whilst he would have been gutted to narrowly miss out on the Serie A title, it was not all doom and gloom for the veteran keeper. Despite disappointment in the league, Handanovic tasted success in the Coppa Italia by overcoming Allegri's Juventus.
Handanovic's Gloves
6. Hugo Lloris (16)
Spurs skipper, Hugo Lloris will be happy on both a personal and collective note with how the 2021/22 season went. The French number one was instrumental in pipping rivals, Arsenal to the coveted 4th place.
Lloris' Gloves
5. Thibaut Courtois (16)
At number 5 on the list is none other than Thibaut Courtois. By coasting to a third La Liga title, the Belgian proved why he is somewhat of a household name in the world of goalkeeping. Courtois will not be satisfied yet though, as he will still have hopes of lifting the Champions League this weekend.
Courtois' Gloves
4. Mike Maignan (17)
Maignan now boasts successive title wins in Ligue 1 with Lille, and now Serie A with AC Milan. Wherever the French keeper goes, success seems to follow, which is why he is now being recognised as one of the elite talents in Europe.
Maignan's Gloves
3. Álex Remiro (19)
Remiro is a name that may have gone under the radar for many people, but his 19 clean sheets this season earn him a top 3 spot. Finishing 6th with Real Sociedad also means that he will take to the European stage next year.
Remiro's Gloves
2. Ederson (20)
It comes as no surprise to see Ederson make the top 2 in this list, with a remarkable 20 clean sheets! Tied with fellow Brazilian Alisson, Ederson helped himself to a third successive Golden Glove award and a fourth Premier League title.
Ederson's Gloves
1. Alisson (20)
Whilst Ederson may have won the battle of the Brazilians in the Premier League, Alisson managed to get his hands on both the Carabao & FA Cup. He will have the chance to make it a treble on Saturday as Liverpool face Real Madrid in the Champions League final.
Alisson's Gloves
Which goalkeeper do you think had the most impressive 2021/22 campaign?
Let us know your thoughts by connecting with us on our socials!
Shop all the latest goalkeeper gloves from all the major brands, at Just Keepers. We offer the best range of goalkeeper gloves, goalkeeper clothing and goalkeeper essentials anywhere in the world.

All of our products are hand picked to offer you all the products you need all in one place. Remember we are the original online goalkeeper specialists…
Just Keepers – The Number Ones Number One