The goalkeeping world has been buzzing ever since the all new predator 20 was launched, the all new strapless goalkeeper gloves from adi has the latest in glove technology and some awesome add ons.
The adidas Predator 20 Goalkeeper Gloves boasts the same aggressive animal inspired design as the launch edition of the Adidas Predator 20+ football boots , the Mutator Pack. The gloves match the famous styling of the adidas predator with a sleek black and red design with the classic white adidas 3 stripes to finish the gloves off perfectly.
The most eye catching feature to the gloves are the 406 "Demon Skin" spikes etched to the backhand offering an aggresive look.
take a look below at the new product features below :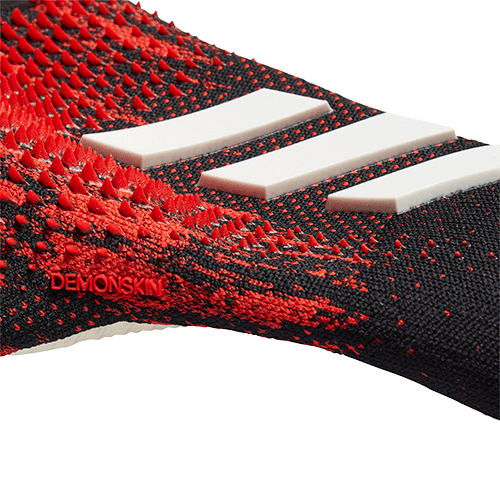 PREDATOR DEMONSKIN: Raised control elements distributed across the knuckles provide texture and grip, delivering increased control and power to all punched clearances
EXTENDED STRAPLESS ENTRY:  Perfectly engineered to offer a close and secure forearm fit eliminating the need of a wrist strap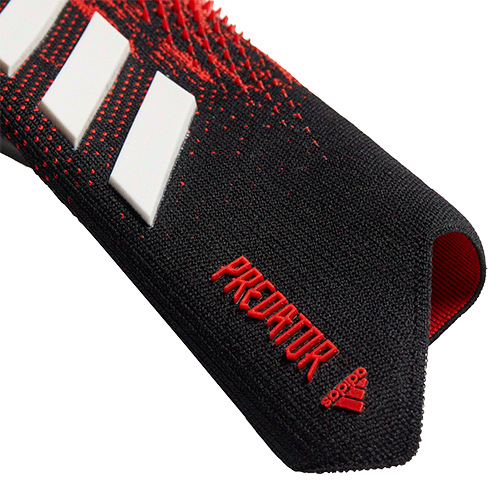 KNITTED BACKHAND: Provides an adaptive and comfortable fit with the utmost flexibility
ANATOMICAL FLEX ZONES: Strategically positioned across the fingers and palm facilitate the natural movements of the hand, preventing bagging and offering flexion in all areas you need it most.
URG 2.0: From adidas unrivaled URG series combines great grip and shock absorption in the premium glove segment. We recommend it for all surfaces and in all conditions. Always clean the latex in luke warm water after use.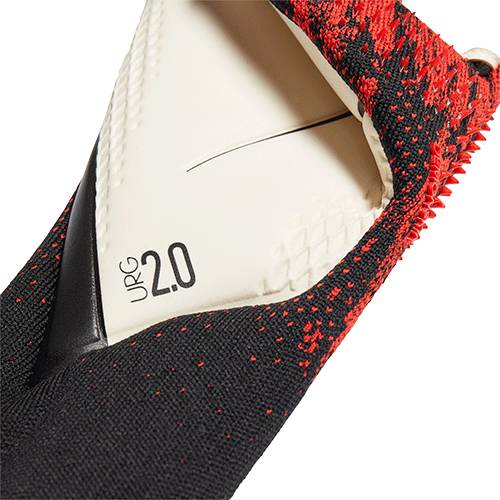 Shop the adidas pedator 20 mutator range here
Defend your territory. Grow some claws.