What a World Cup!
With the great final between France and Croatia finishing 4-2, the football World Cup 2018 ended on Sunday. After the end of a spectacular match, in fact, three uhlsport goalkeepers were able to raise the World Cup into the rainy sky of Moscow. The French captain Hugo Lloris, who was the first to lift the trophy, will be known as World Champion from this day on, same as Steve Mandanda and Alphonse Aréola. Congratulations!
Due to the fact that the opponent goalkeeper of the final match was the Croatian Danijel Subasic, it had been clear since the semi-finals that THE goalkeeper glove of the 2018 World Cup will be #AERORED…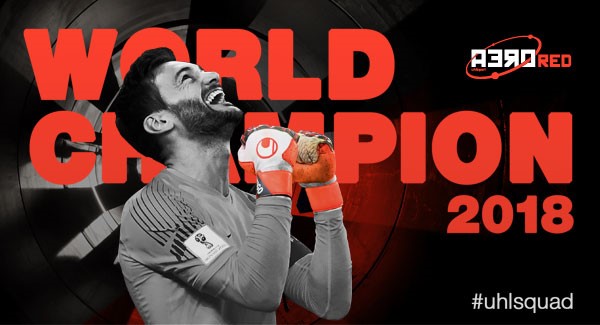 France on top
Hugo Lloris becomes world champion wearing uhlsport goalkeepers gloves. As the captain of the équipe tricolore it is a special honor to lift The World Cup trophy for the first time. Two years after he missed out on the title at the European Championship in France, Hugo Lloris crowns his consistent efforts throughout the past year with the 2018 World Cup. He has put his trust in the uhlsport goalkeeper gloves with patented grip for years now. As Hugo is the leader of the #uhlsquad and an absolutely outstanding athlete, there is a special signature glove for Lloris which is available in the new AERORED collection.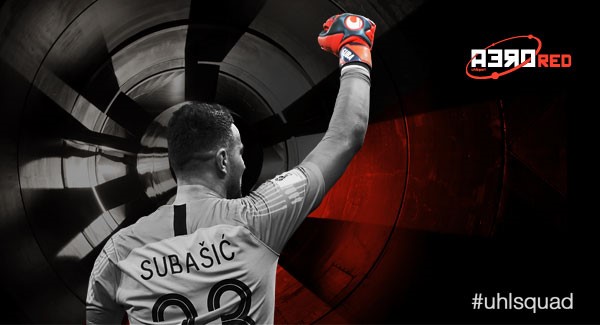 Historic achievement for Danijel Subasic
Croatia reaches a World Cup final for the first time ever – Subasic blazes with several penalty saves
Croatia made it to the World Cup final, despite being not being favoured for progress to the latter by many experts before the tournament. All the more astonishing was the kind, how the Team of Danijel Subasic fought their way throughout the knock-out rounds all the way to the final. The Croatians were the only team in the tournament to play at least extra-time in every knock-out match and were still coming back from behind and had to advance to the next stage via penalty shootout. There it was Subasic, relying on the patented uhlsport Absolutgrip foam, who stood out in a special manner – the Croatian goalkeeper saved four shots from the spot, more than any other keeper during the 2018 World Cup.
Shop The World Cup Winning Range Now!!!